The World Owes Me Nothing
I have to preface this blog with some very strong feelings: I write from a place of disgust. The number of wealthy Americans is greater now than it has ever been. I believe in capitalism and I think money is a legitimate incentive for working hard and being productive. My issue is with greed and what it does to people.
About 7,647,278 US households earn $2 million or more, covering about 6.07% of American households. 4,665,039 US households earn over $3 million or more, covering about 3.70% of all US households (Spendmenot).
We all view the world from a different lens. The haves and the haves not dilemma has been debated since the beginning of civilization. I have some very strong feelings about extreme wealth and what that means; however, the purpose of my rant this week is more about entitlement and how it plays out in society.
What is Entitlement
entitlement: the fact of having a right to something.
the amount to which a person has a right.
2. the belief that one is inherently deserving of privileges or special treatment.
It is #2 that I am addressing today.
What I Observe
As I navigate through life, I have observed entitlement at its ugliest. Unlike others who believe it is worse now than it ever was, I believe it has been a big part of American life for a long time. Because I'm traveling more now, I do witness it quite a bit. Fortunately, I live in a place where I see more equality than anything else (Faro, Portugal). The premise of social democracy is that all human beings have the right to fulfillment of their basic needs: food, shelter, and medical treatment to name a few. To me this translates to compassion, empathy, and the sharing of resources. The "every person for themselves" mentality is dangerous and divisive.
How Some People Live With Themselves Keeps Me Up at Night
Extreme greed and the thinking that one person somehow deserves special treatment over another, rattles my core. I understand the concept that money buys certain luxuries and I believe that hard work should enable a person to enjoy the good things life has to offer. However, that does not mean, for example, that the rich should have the first access to a COVID-19 vaccine or that they should go to the top of a list for an organ transplant.
What Can Be Done About It
This is obviously a very complicated problem because it involves human beings. People are not going to suddenly stop believing they are entitled to certain privileges and the businesses and corporations providing these privileges will continue to do so. Unfortunately, I don't think this issue is going to go away, but we as individuals can do something about it. The every "man" for himself mentality does not sit well with me and I can't help feeling badly for those who struggle to put food on the table while others worry about what's in their goody bags.
What I'm Doing About It
Assessing who we are and how we interface with the world should be a constant consideration. You'd have to forgive yourself for being subjective, after all it is your life you're judging. It is for this reason I occasionally check-in with people I trust. For example, after a night out with friends I might ask what they thought about my interaction with wait staff at the restaurant or what I was like with a new person who just joined the group. I preface the question by telling them that I am working on my communication skills. I think in this situation, most friends or close family members will be honest; sometimes brutally honest. I was once told that I was way too chatty with people I didn't know. "They don't have time for your banter Chris." I wouldn't call that entitlement and I don't believe it's something I can change (or want to change).
Another thing I'm doing that is somewhat more delicate: calling out people around me that are behaving as if they are entitled. I am going to generalize here: people who behave as if they have a God given right to special treatment or privilege are usually the very same people who blame everyone but themselves for all of the issues in their lives or often, people who cannot understand why they are not well liked or respected.
For My Part:
I can afford to do some things that would put me first in line, but because of what I stand for, it's best for me to keep the money in my pocket:
I do not pay to use the first class lounge at the airport (if it is given to me, I'd use it — does it make me a hypocrite?).
I do not pay for Fast Track security or boarding at the airport.
I do not try to jump the line no matter where I am.
I make reservations whenever possible.
When in line to exit a highway, I do my best not to allow others to exit before me. There are people who never wait in line, they attempt to muscle their way right to the front — drives me mad.
If I see someone trying to jump the line, If I can, I speak up.
I do not participate in entitlement programs.
There are some incentive or enticement programs that are harmless and legitimate; programs that do not impact other people.
This Happened Recently
I was staying at a hotel in Madeira this past week and this happened: At the hotel bar ordering a cocktail and the menu was open in front of me. I was asking the bar person if she made non-frozen Margaritas, because the menu only listed frozen Margarita. The bartender was about to answer my question and a gorilla stepped up:
"I know what I want, can I have a Shirley Temple?"
It's five days later and I still cannot believe this happened. Even if I was taking time to make up my mind, which I wasn't, I still cannot imagine someone having that much nerve. To the bartender's credit, she told the guy to, "please wait." Can you imagine what he is like everywhere else? I'm sure I was red in the face, but since the bartender set him straight, I kept my mouth shut. I decided then and there, that there was no helping this man.
Having scruples and doing "the right thing" is absolutely a good thing, but I find myself way too caught up in it — thinking about it way too much. It seems that being empowered to do what I can as a individual is my only recourse, but being righteous has its pitfalls too.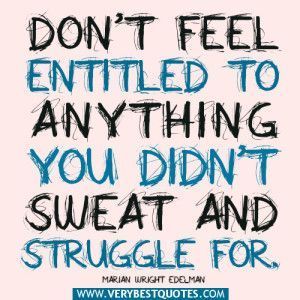 My thoughts are with the family of Ruth Bader Ginsburg; a woman whom I and many admired and respected. May all that she fought for not be in vain. I'm hoping her passing inspires many of us to be our best selves. A toast to you Ruth: a truly magnificent human being.