If you're thinking about flying into Madeira and you're one of these people who gets all tense when it's time to land, DO NOT WATCH THIS VIDEO: https://www.dailymail.co.uk/video/news/video-1130293/SCARY-plane-landing-caught-camera-Madeira-Airport.html.
I was fortunate to have my entire row on the TAP flight coming into Madeira. I slid over from my aisle seat (I always sit in this seat so I can get up to pee without bothering anyone; I pee a lot), to get a good view of the landing. I had heard about the sometimes high winds and cancelled flights due to the aforementioned, but I stopped myself from watching videos or reading about my impending landing. Once it was happening in real time, I had to see it. We were approaching this magnificent island and the landing strip came into view. I had never seen it before and from a distance, it looked like columns on a huge palace. The whole experience was thrilling.
Just before landing, an announcement was made about a COVID-19 test at the airport. I was unaware that the government, the day before, had instituted a new policy about testing at the airport. I must admit that even though I was fairly certain I'd be negative, there was that .5% chance that I could have had the virus and I was asymptomatic. I was glad I had paid a little extra for additional legroom because I was at the front of the plane and I would be tested quickly. I have to compliment the Portuguese for their organization skills; this process was exceptionally well orchestrated. I had registered on-line, how I was traveling and where I was staying, and that saved me a bit of time. Honestly, it might have been six minutes from start to finish. The test is a bit uncomfortable, but not as bad as I had anticipated — only a few seconds of poking and swabbing. I was told the results would be emailed to me within the next 12 hours. I confess I didn't check until this morning; I knew that if I'd tested positive I wouldn't sleep. Fortunately, I had a very pleasant eight hours and woke-up to negative test results. You can talk yourself into almost anything.
One of the reasons I decided to fly to Madeira, aside from the island being on my "must go" list, is that most of Europe is a bargain (if you can go) right now. I get all happy inside when I land on a great deal. My four star hotel is normally double the price this time of year and I flew round trip for less than $200. I am on an island off of the northwest coast of Africa; not sure how much more exotic and perfect you could get?
There is a Aerobus right outside the airport that will get you very close to most hotels in Funchal for 5 Euros (8 roundtrip). The bus driver announced my stop and the Hotel Allegro was right across the street — no dragging of luggage and searching for my hotel with Google Maps.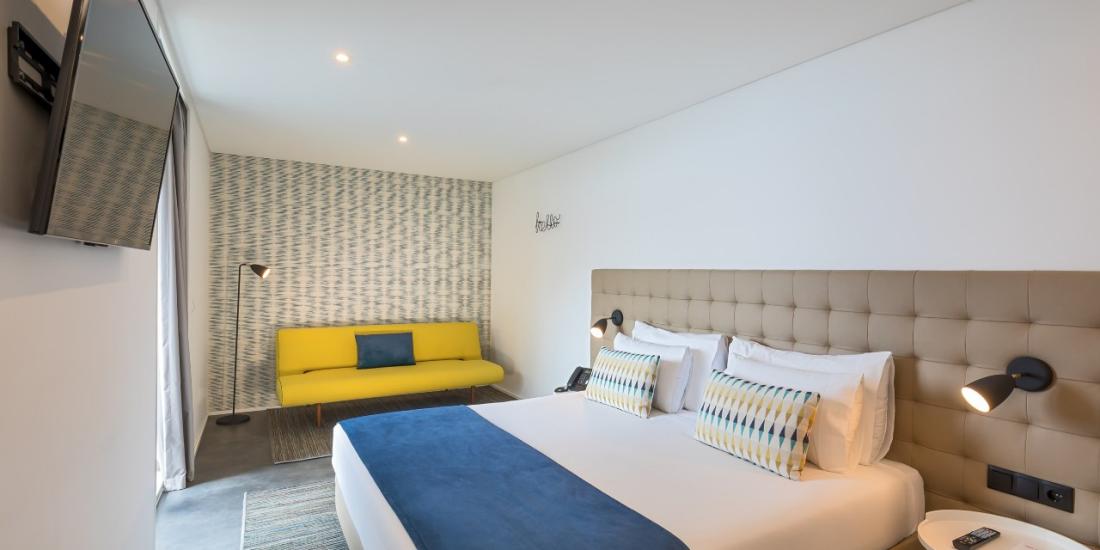 I spent quite a lot of time booking my hotel. I didn't even consider Airbnb this time for three reasons:
I wanted a room with a seaview
I wanted a big breakfast in the morning
It had to be an "adults only" hotel (love, love, love the little ones, but not on this trip)
They do breakfast at hotels really well in Portugal. It's often included in the rate and it is quite a treat with omlets, fresh fruit, homemade jams, yogurt, granola and all sorts of delicious cakes. There is a photo below, but I don't think you can tell that there is a mimosa in the photo; trust me, they had fresh orange juice and sparkling wine, I had two every morning.
The Hotel Allegro is in an area called Lido (allegro means: at a brisk speed and that sums me up) . The hotel is minutes from the beach, walking distance (or city bus) to Old Town, and surrounded by some very good restaurants. It's a four star hotel, but I'd put it in the mid-range price group — important to have enough money to eat and drink while traveling. The room was spacious, comfortable, and had a Nespresso coffee maker. I was supplied with pods for the entire week. I bought some whole milk right next store and I had my 5:30 a.m. coffee in my room, every morning. You know by now how much the "little things" mean to me. The hotel also had a very nice gym overlooking the pool (used it four times) and a jacuzzi and sauna that were not in use due to the freakin' virus. When you use the gym on vacation, you feel as if you can eat more pastry and so I did . . . eat more pastry.
I spent my entire first day sitting by the pool with a Grisham novel. The pool bar served a variety of cocktails and the bar menu was adequate. I had a delicious Caesar salad with huge chunks of chicken and fresh parmesan. Happy thoughts, happy body, happy tummy. By the way, pretty spectacular weather in early September; some clouds, but mostly sunny with temps in the high 70s and low 80s. I was told the weather is always good in Madeira. You'd have to look that up.
The Prince Albert Pub, a British Pub with British eats, for my first dinner. I wasn't very hungry, I had battered shrimp and a margarita. Lots of people from the UK come here on holiday; their presence can be felt everywhere — not a criticism, more an observation.
A Casa do Vizinho for a scrumptious dinner my second evening. I had settled on a nicely reviewed Italian restaurant, however, it was closed on Monday night. Casa do Vizinho was a lovely alternative. Very pleasant outdoor seating, a view of the Atlantic, and a quiet side street. I had pork, mashed potatoes, all smothered with a rich & creamy mushroom gravy; delicious, but it would not have photographed well.
Mostly just relaxed and figured out where everything was on my second day.
Day Three in the Old Town
I ain't gonna lie, you've seen one Old Town in Portugal, you've seen them all. Always a pretty church, always lots of cafés, and most assuredly, old architecture. There was something in Funchal's Old Town I wanted to see and that was Rua do Santa Maria, a street filled with art covered buildings:
I was not at all disappointed. Many other streets in the Old Town were crowded, however, Rua do Santa Maria was all mine to take-in and enjoy. Sorry, I was not focusing on my photography skills. I did not get to see all the artwork, but I have learned over time, to always leave a bit for another trip.
Next on my day of playing tourist, I took the Teleférico do Funchal (cable car) up to the top of the mountain overlooking the city. I paid 11 Euros for a one-way ticket thinking it would be nice to take a bus down and see Funchal from a different perspective — very bad idea. Sitting on a hot city bus with a mask on, going down some very curvy roads, stopping to pick people up way too often, made me sick to my stomach. One hour of this and I was done.
The last photo is of community garden plots. I kept thinking about my time in Maine and how great it was to have a garden plot to grow vegetables.
At Carreiros do Monte you can have two men run you down the mountain in a wicker basket. It cost 25 Euros for one person (add another 5 or 10 for a tip) and 30 for two. It's a very unique Madeira experience I just wasn't in the mood to partake. There was a time in my life I would not have missed this experience, but alas those days are over. My heart goes out to these men whom I'm certain would normally be making a decent living; now they're mostly standing around waiting for tourists who may not come for quite some time.
After hours of sightseeing and exploring, all I wanted to do was take a dive into my hotel pool, cool off, nap, and enjoy a well deserved ice cold cocktail. There was a German couple staying at Allegro and I could not help noticing them; in their 60s and very much in love. They held each other in the water, looked into one another's eyes for what seemed like hours, kissed a lot and generally behaved like teenagers. I was jealous and awestruck. I honestly hope to feel this way about someone once again; very sweet and heartwarming indeed.
Dinner my third night at a local Italian restaurant with a view of the sea and a very talented guitar player. I had a half-bottle of some very nice Douro red, melon and Portuguese ham (the melon wasn't ripe), and some "just okay" seafood tagliatelle. I won't mention the name because although it was fine for my purposes, I wouldn't recommend it. There are times when I'm travelling when all I want is a simple hot meal and a short walk back to my hotel. This restaurant was was perfect for what I required that night.
Day 4 — Skywalk, Wine Tasting and the Bumpiest Ride of My Life
You cannot and should not go to Madeira without going to Skywalk. I booked a full day island tour through Airbnb. I usually find their tours to be smaller and friendlier.
Dinner at The Wanderer
I made this reservation about a month ago. The restaurant only opened in October, but the reviews were excellent. Crazy concept: one day a week, one time slot, one table, one price, and whatever the chef is serving. I love that. 125 Euros, however, by most standards, a cocktail, five courses, and wine pairings, all in — that's pretty darn reasonable. This was my one big splurge in Madeira. Save for the AC being out, this was an experience worth waiting for. Good company at the table and impeccable service. All around a winner.
My review for the Fork:
Christopher P. September 8, 2020 •
We live in a world of uniformity; these days very few experiences stand out as unique and memorable. Chef Selim is engaging, intelligent and masterful. His dishes are difficult to describe because they're unlike other dishes you have been served and that's a good thing. He and his staff will make you feel "at home" from the moment you enter this thoughtfully designed, intimate space. Each bite was magic and every pairing, complimentary. I've been dining out for 50 years and I have never had an experience that compared to The Wanderer. Perhaps Chef Selim will inspire others to follow suit.
That's not soil in the center of the second photo (top right); Chef Selim forages mushrooms and prepares them many different ways.
Day Five
Dolphin Watching and a swim in the Atlantic — I normally do not partake in large group activities, however, dolphin watching was included in my day four tour and I was able to push it off to the next day. I was welcomed aboard the Seaborn and I have to admit, it was an extremely pleasant three hours. The catamaran was not at all overcrowded and everyone was well-behaved. It was a gorgeous day and there were dolphins swimming alongside the boat a good part of the trip (there really are dolphins in the last photo below — they were black dolphins). We had a chance to take a dip and the water was delightful. Proving to myself, once again, that I need to keep an open mind; easier said than done when you think you've done it all.
Dinner at Asian Flavours (the Brits put a "u" in flavor; not a British island, but as I said, you see their influence everywhere); a nice 15 minute walk from the hotel. My sweet & sour chicken and egg fried rice was delicious and exactly what I wanted in my belly. I had a view of the sea, great service and I was showered and in my pjs by 9:30 p.m.
I must have been exhausted from sailing and walking for the better part of the day. I crawled into my comfy bed and slept 10 hours. I think the last time that happened, I was 15 years old. Honestly, when you've had a restful night like that, you wake up feeling like you could accomplish just about anything.
My Last Full Day (day six)
I was excited to get home to Paco in 24 hours. I couldn't think of a better way to end my trip than a long workout at my hotel's gym, followed by a return to the pool with Grisham's novel (yes, same novel), The Rooster Bar. The Madeira Wine Festival was taking place and I admittedly was tempted, but sometimes you just have to be horizontal and relax.
Lunch at a local fresh fish restaurant that has been open for years and had good reviews. I'm not going to write about it. I have been eyeing a bakery near my hotel since my arrival and dessert was imperative and perfection. Lots of offerings and good coffee — Boutique Lido. Definitely worth the calories; pastry eye candy.
I can have my cake and eat it too.
Final Words
I got to have a bonus day in Madeira. TAP changed my original flight about a week prior to my trip and pushed it back eight hours, which would have had me returning to Faro at midnight. I called the airline (got them on the phone right away) and told them it was unacceptable to have me sit in the airport in Madeira for eight hours due to a noon hotel checkout. The very agreeable operator said he'd be happy to book me on another flight. I asked if I could return the next day; he quickly booked me on a flight the following morning. Apparently, they have this policy that if the change is 5 hours or more, you can make a flight change without a fee; good policy. I called my hotel and added a day. Whenever I have been able to add a day to a vacation, my "bonus day" has always been special. Making lemonade out of lemons.
There was so much to see and do on the island of Madeira, I believe I must return. When I lived in the States, the Caribbean was a quick and reasonable getaway, now I have Madeira. It is perhaps one of the most beautiful places I have ever been; the people are lovely, the accommodations superb, it's safe, it's affordable, and it's Portuguese. I hit a home run choosing to travel to Madeira during the time of COVID-19 and I look forward to returning sometime soon. Six full days on the island was perfect; good to know for the next time.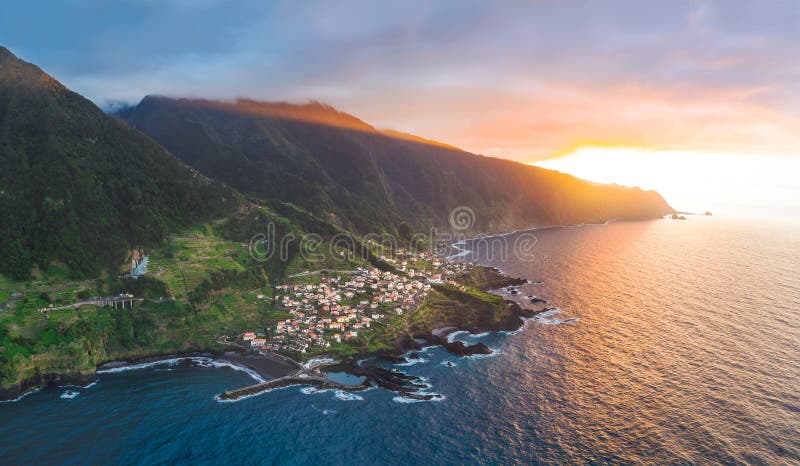 Yes, I do spoil myself. Admittedly, taking care of myself and attending to mind, body and spirit, has been the greatest lesson of my life so far. I dare say, it may end up being the greatest lesson of my life period. Well, that and knowing when to say, I have had enough.
Looks like Bristol, England, September 30 is off. The UK is bringing back the quarantine regulation for travellers from Portugal due to increased COVID-19 cases. EasyJet made it easy to change my flights and the hotel had a free cancellation policy — the only way to book these days. I'm learning to live with these daily changes and minore upsets.