You Don't Want to Know
I vaguely recall a Jim Carey film where he actually says what he is thinking everytime he opens his mouth. I can't tell you the title of the film or the outcome, however, what I do know is that it was a disaster. We live in a society where many people choose to stay in the dark because the truth is just too painful and that's fair.
This isn't the first time I am writing about truth and it won't be the last. It's front and center in my life and I grapple with it on a daily basis. I feel terribly self-righteous and I don't like it. I'm finding middle ground through discussion and writing. The political untruths hurled at us on a daily basis are disgusting and getting worse. As an individual I feel powerless to change the direction humanity seems to be going in. The best I can do and will do, is allow truth to lead the way in my own life and to be truthful with others.
When People Say, "Tell Me The Truth," Beware
I'm often asked what I think about this or that. Having had all kinds of different reactions to my candor, I find myself choosing my words very carefully. I've noticed that people say they want to hear the truth, what they really mean is: "Tell me the truth-light, water it down a bit, sugar coat it, couch it in praise, make it so it doesn't hurt, tell me a white lie, don't damage my ego, and what I don't know won't hurt me." That's a lot to sift through.
For example, I recently had a friend speak to me about a girl he's seeing from overseas. He wanted my approval. Sometimes I want to crawl into a hole and put up a sign that says, "Leave me the fuck alone. What I think doesn't matter and even if it did, you don't really want to know." The truth is, in this case I don't think it's a good idea to keep seeing this girl. I see a my friend as a ticket out of her country, a golden ticket. Trust me, he doesn't want to hear what I think and I don't want to lose a friend.
Here's what I said, "How do you feel about the relationship? If you're enjoying seeing this woman and she makes you happy, how can anyone tell you to stop seeing her."
Fortunately, that satisfied him and I came away unharmed; eardrums and peaceful day still intact.
I once introduced a friend to a boyfriend of mine who was 20 years my junior. I asked her what she thought of him. She politely suggested that he might be a little young for me. This happened over 20 years ago and I'm still angry with her. The truth is, that is what she believed and she thought it might cause a problem in my relationship with him. She was right, it did cause a problem. At the time I knew she was right, but I never expected her to share her truth. I wanted her to tell me he was handsome and exotic and smart and that we were perfect for one another and that she was happy for me. In reality, she might have believed some of those things to be true, but she cared about me and thought that somebody had to tell me the obvious truth. The problem is that the truth seldom initiates a change. Instead, it causes resentment and sometimes pain. So why do we keep asking for it? Are human beings truth seekers?
I love the Housewives of (fill in the blank) franchise for so many reasons. I believe the producers tell the reality stars to share their truth as much as possible. That's all we need for good, honest entertainment. Watch people get hurt and angry because they are being told things they don't want to hear. And it's their supposed friends telling them these things.
"I can't believe you shared that with Betthany."
"Who are you to go around telling people things I've shared with you in confidence."
"What makes you think you know what really happened?"
"You're doing this to destroy me because your jealous of my life."
The beauty of it is that it's all real. They are shedding real tears. These women are truly angry, feeling betrayed, and honestly scorned. I'm always surprised when any of them kiss and make up. How do you ever forgive some of what's been put out there for all the world to hear?
Ask Yourself Whether or Not You Want the Truth
Just because I believe it to be true, does not actually make it true. That is my barometer; it's a mantra I repeat over and over again.
I only ask for a person's opinion or thoughts when I know I can handle what they have to say. There are a handful of people in my life that I can count on to be real and honest: really honest. I know that when I ask these people to share their thoughts, their response will come from love and kindness. It may be difficult to process, but it will be honest and said in the most compassionate way; empathy and sympathy are so important when a person is in this position. We've all been there; don't beat me up when I'm already broken. Don't say it in a way that will sting worse than the actual truth. Always be kind and save the painful stuff for when the person is in a good place and they can handle it.
If you're one of these people that says, "You can't be angry with me because you asked for the truth," you are not a nice person. Consider the reason you choose to suddenly be 100% honest; whom did it benefit.
Who Can You Really Trust?
This is so important. Take an inventory of the people you know and decide who among your friends and family you can go to for the absolute truth. These are people who care about you, your feelings, your well-being, your best interest. They will be thoughtful about what they say without hurting you. These cherished few will find a way to get the message across without sending you to therapy or to a medical doctor for Xanax.
No doubt most people in your life would like to think that they are "that" person — the one you can confide in. In truth, it's not an easy position to be in. It's like walking a tightrope without holding a pole for balance. If and when it's done correctly and with compassion, it can change a life forever. I can count on one hand, the number of times this kind of honesty has come my way. I remember the time, the place, and every word said to me. I love and respect the person who delivered those words and I repeat those words whenever possible. The impact cannot be measured. Consider the weight of this role.
Half-Truth
Leaving out some of the details, can be just as effective when you are providing feedback. It doesn't make you a liar, it makes you a compassionate person.
If someone you care about asks you if you love them, why not just say, "yes I do." Saying, "Yes, but you make me angry when you . . ., or I have been questioning my love lately," is unnecessary. There is a time and place for absolute candor, never when a person is vulnerable or in pain.
Growing Up & Growing Wiser
Just because we get older, doesn't necessarily mean we become wiser; like anything in life you have to work at it. We also have to accept that because we are human, we might occasionally mess up. For me it's all about intention. If someone intentionally lies to me, I have little or no tolerance. Tell me a white lie to protect me from the truth, and I am a whole lot more forgiving.
Knowing when to share the truth, how much truth to share, and with whom you can be truthful, is all part of maturing and knowing yourself and others better. "The truth will set you free," because truth liberates your heart and mind. You learn to trust what's in your heart when your thoughts have been validated. It feels great when the heart and mind are in sync. The strength and confidence that comes from truth cannot be underestimated. So why do people lie?
There is so much lying these days, sometimes it's difficult to sort through it all. Consider the source, consider the intention, and consider the weight of the truth. No lie is a good lie and most liars are not worth your time or energy. It's okay to rely on your gut because your instincts are so often correct, when when there is a lot at stake, it's better to check the facts and side with truth.
I have spend the last few years sorting considering how and with whom I spend my time. I made the conscious decision to rid my life of toxic liars and people who bring me pain. The result has validated the process; the friends and family I currently hold dear enrich my life. I have a whole lot less drama to deal with and life is fulfilling. Trusting yourself, treating yourself with love and respect, are all keys to honest exchanges with others. Two steps forward, one step back, the dance of life.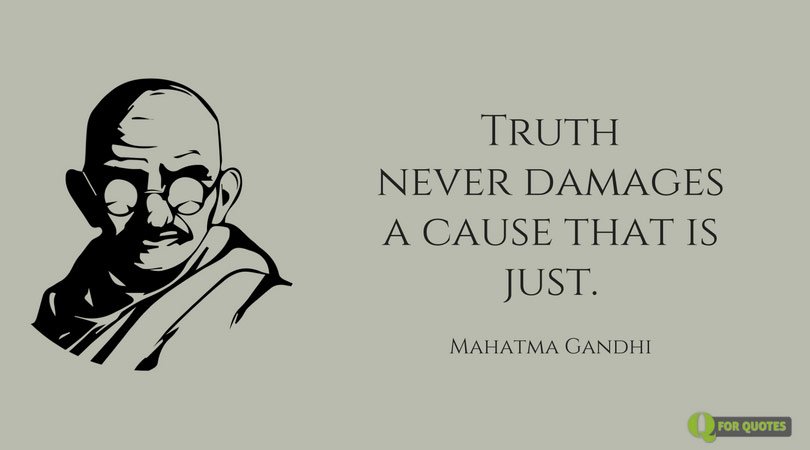 Headed to Madeira next Saturday (5th). Will be reposting a blog before I leave and then the following Blog, September 12 will be about Madeira. With all that is going on with the virus and travel changes, I won't believe it until I'm on the plane. Adults-only hotel with a seaview room; very excited.