I was discussing Portugal and all there is to discover with some friends recently. We decided that this is a good time to explore some of the places we have not yet visited. COVID-19 cases are way down in Portugal. This was a fairly impulsive trip with very little planning, save for the hotel in Vila Viçosa (booked on Hotel.com) and one restaurant reservation (see below). I was with friends that are adventurous, flexible, and enjoy a good gin & tonic now and then. Traveling with others is not always easy, therefore, it's a pleasure to be with friends who enjoy similar experiences. Meet Richard and Tina from the UK.
Keep reading, they're pretty, but what's to come is prettier.
[As always, I will only mention restaurants and experiences worth noting.]
Alentejo is 12,182 sq. miles (see map below). It can be hilly in some places and then fairly flat in others, but the roads are excellent and for the most part, your GPS system will help get you to where you want to go. Many of the vineyards were closed to the public. It's harvest time for white wine; my guess is that they do not want to expose their staff to the virus. I would imagine COVID-19 could ruin the harvest. We managed to find two vineyards that were open to the public. Both were exceptional and had safe practices.
The Alentejo includes the regions of Alto Alentejo and Baixo Alentejo. It corresponds to the districts of Beja, Évora, Portalegre and the Alentejo Litoral. The main cities are: Évora, Beja, Sines, Serpa, Estremoz, Elvas and Portalegre.
It has borders with Beira Baixa in the North, with Spain (Andalucia and Extremadura) in the east, with the Algarve in the South and with the Atlantic Ocean, Ribatejo and Estremadura in the West. (Wikipedia)
Note: I live all the way down south in the middle of the Algarve. That's the Atlantic Ocean in blue. Nothing like pointing out the obvious.
Our first stop on our three day road trip was Beja. Beja is a pretty little town, not that different from any other small Portuguese town; an old town area you need to walk into. We had a coffee at a café and strolled for a bit. Nothing special, but we only visited as a quick stop so that we would not arrive too early for our lunch reservation. Tina made us a reservation at a vineyard restaurant: Quinta do Quetzal (click for website) is the name of the winery. Quetzal Restaurant served up a memorable meal. Once again I did not take a lot of pictures because I truly wanted to savor the moment with my friends. We all had dishes we thoroughly enjoyed and wine was outstanding.
Honestly, COVID-19 has truly had me down in the dumps, but sitting at an outside table enjoying this food, lifted my spirits and returned me to a time before this virus when the splendor of the world could be fully enjoyed. We will get back there soon I hope.
We arrived at our hotel later in the afternoon.
Vila Vicosa
I booked through Hotels.com. I would have gotten the same great rate through Booking.com, but I get rewards through Hotels.com and a free night after 10 nights is very attractive. The hotel is nothing fancy, however, very comfortable (save for Tina and Richard's squeaky bed. I only know this because they told me). A delightful pool and a pretty view from my room make it all worthwhile. Tina's opinion of the hotel: "It was fine." I give it a 7 out of 10.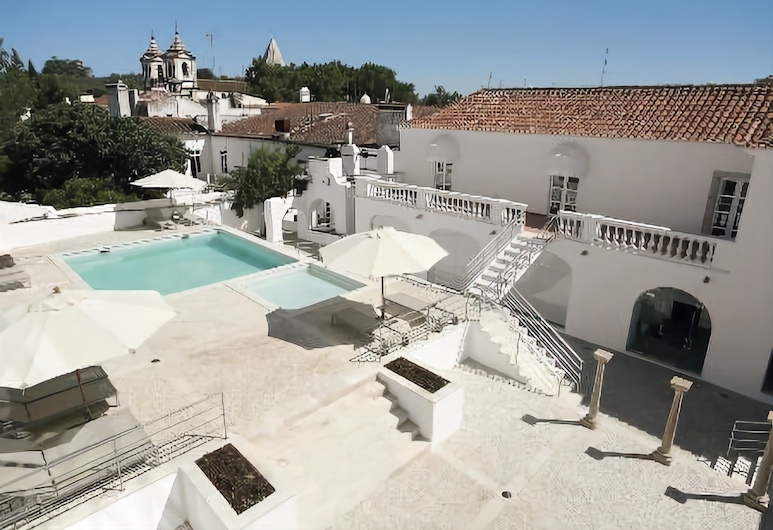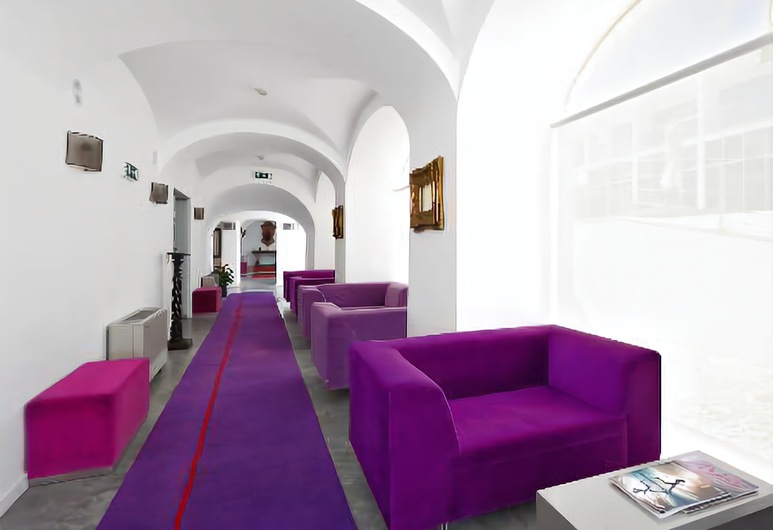 Vila Vaçosa
Two days in this beautiful and welcoming town is more than enough. The historical significance of the area will astound and delight. We got lucky with the mildest August weather imaginable. I must have down something good . . .
I'm going to stop in the middle of this blog to make a very big statement: Portugal is one of the world's best kept secrets. I think it's intentional. The Portuguese people would prefer to keep it all to themselves. Seriously, every part of this country that I visit is special for a different reason. The beauty of Alentejo is unmatched and fortunately for me, it's only a few hours from home. [It should be noted that you cannot explore this part of Portugal without a car. Unfortunately, this is true for most of Portugal. You will find car rentals to be fairly reasonable.]
I was unaware of the famous marble quarries throughout the area we visited. The pink marble is what they appear to be best known for. We were struck by the amount of marble everywhere; even the sidewalks were lined in marble. On one of our gin & tonic stops, we learned that one of the quarries was shipping to New York City for a Sixth Avenue skyscraper. Apparently, much of the marble from this Alentejo is exported to the U.S.
The 14th century Vila Viçosa Castle was worth visiting and the Palace was beautiful, but the Palace did not open during our visit — the hours on the door said otherwise. Unfortunately, this is a frequent occurrence in Portugal and nothing can be done about it. A small price to pay for splendor.
We had cocktails and tapas at several cafés in Vila Vaçosa and found friendly staff, a nice variety of cocktails and good food. There was a sophistication that I do not always see in the Algarve; I was pleasantly surprised.
J. Portugal Ramos Wines, Estremoz
We were fortunate to book a tour and tasting with Lúcia Coimbra at João Portugal Ramos Wines. The tour and tasting was 14.23 Euros (discounted after purchase) and lasted a couple of hours. We were able to see most spaces (not all because of COVID) and ended the tour with the tasting. Lúcia was a delightful and knowledgeable guide. J. Ramos is a family business; their history is rich and interesting. What has been created from nothing but land, since only the late 80s, is very impressive. They have vineyards in several parts of Portugal and partner with one other winery in the north of Portugal. Most J. Ramos wines were a treat to taste. I asked about wine awards and was impressed to learn Robert Parker scored most of their wines in the 90s (out of 100) and many have won many top awards. I was surprised to learn that the U.S. is one of their largest customers. They also export to several other countries. They make a delicious olive oil as well (sampled at the tasting and purchased).
The Estremoz location (the one we visited) is where all the wine ends up for bottling and quality control. I believe Lúcia told us that they can bottle 6,000 bottles an hour. The numbers of bottles produced for each label depends a lot on the harvest and some labels are intentionally small batch. I stood close to João Ramos' private collection with awe and envy.
I'll let you read about them here: https://www.jportugalramos.com/en/homepage/
At the end of the tour you can purchase wine, fire water (similar to cognac), olive oil; all at a 10% discount. I won't say I got any bargains, however, I walked away with two large shopping bags and a big smile.
Lúcia made a reservation for lunch for us at Gradanha, Mercearia and Restaurant in the center of Estremoz, only a few minutes driving from the vineyard. We were fortunate to secure an outside table (the weather was perfect for al fresco dining). The restaurant and shop were beautiful. We enjoyed the food very much; however, our initial greeting was less than cordial. They were bombarded by new customers at 1:00 p.m. and they were clearly flustered and not very friendly. The food did not come quickly, but it was excellent. Tina and I had a shrimp and clam risotto and Richard's black pork steak was outstanding. After a taste of his pork, I regretted my order — black Iberian Pork in Portugal is usually a sure bet. We had exceptional Portuguese pork more than once on this trip.
Évora
Tina suggested we stop in Évora for sightseeing and a coffee on the way home. It was about 30 minutes southwest of Vila Vaçosa and it is the center of Alentejo and its largest city.
Évora is the capital of Portugal's south-central Alentejo region. In the city's historic center stands the ancient Roman Temple of Évora (also called the Temple of Diana). Nearby, whitewashed houses surround the Cathedral of Évora, a massive Gothic structure begun in the 12th century. The Igreja de São Francisco features Gothic and baroque architecture along with the skeleton-adorned Chapel of Bones (Wikipedia).
Evora was considered a world heritage site by UNESCO in 1986. According to this organisation, Evora is a museum-city with roots dating back to roman times. The golden age happened in the 16th century, when the portuguese kings lived here.
What There is to See
The Top Ten Places to Visit in Alentejo — we only got to see a small part of this beautiful, culturally rich, historical region. The Pousadas (government owned and operated hotels — usually beautiful and worthy of a visit). They might all be closed because of COVID; I couldn't tell from the site. We were disappointed that we didn't think to check them out for availability.
I am looking forward to returning to this region often; certain to see and experience something new each time I visit.
Two things I see wherever I travel in Portugal:
The Portuguese love to smoke. They can be steps away from you while you are eating outdoors and light up without any consideration. I find this all over Portugal and it makes me crazy.
Dog poop is everywhere; all over the sidewalks, wherever you walk. I will never ever understand why these very polite, very reasonable, usually very considerate people, leave dog shit on the ground so that others accidently step in it. I sometimes confront people when I see it happening in front of me. A few have become very angry and tell me that there are people who are paid to clean it up. I assume they are talking about the street cleaners and to that I say, bullshit! They should not have to clean-up your dogs crap and besides, it might be hours or days before they get around to doing it. I remember this was the case in Brooklyn when I was a child, however, new news and fines have made this practice a thing of the past (for the most part). I wish this would change here. I'm tired of having to look down at the ground when there is so much beauty all around me. Okay, I feel a bit better now. If you live in a Portuguese town that doesn't have this issue, let me know.