No Judging okay?
Let the Work Begin in Earnest
Two things I intend to work on this year — I will from time-to-time report on my progress: First, walk away from toxic relationships and second, practice gratitude daily. The latter makes a tremendous difference in the quality and substance of my day, but I fail to practice this exercise often enough. I need to make it a permanent part of my day; like exercising. Why would put up with toxic individuals is beyond, but I am certainly guilty of it. Time to make a strong commitment to change.
I am grateful to all of the people in my life who lift me up, make me smile, and accept me as I am. I'm also grateful that I have the wherewithal to assess my mistakes and either make amends or move on.
Beliefs
I have strong convictions; always have. These are not opinions. They are the things I believe in my gut and I don't think anyone or anything could persuade me otherwise.
Not In Order of Strongest Beliefs to least strongest beliefs (they are all strong beliefs):
All human beings are born good. I have always truly believed this. When we are taught bad values or bad behavior is modeled early on, we can sometimes make them our own. I think evil babies only exist in film. That might not be true, I have a nephew who had a death stare when he was a toddler — there are always exceptions. Nature versus nurture; it's a fascinating debate.
Owning certain material things can mess you up. You purchase a fancy car (for example); people in your life and strangers fawn over your new car. This happens every time you take your car out of the garage. You unconsciously begin to believe that your car is an extension of you. After awhile, you begin to believe that you are as attractive as your car or that people are fawning over you. It's not an attractive quality. Humility seems to be a lost characteristic for many. Two questions to ponder: 1) why are you buying the fancy car, and 2) how many of the "things" that you buy are enhancing your life and not for the purpose of proving your worth to others. Sometimes we purchase an expensive item and feel good for about five minutes. Is it worth going into debt for five minutes of gratification. When I was in my 20s and 30s I resisted spending money on many shiny new things. I did this whole number in my head about enjoying the moment, and what if I have a massive heart attack at 40 and die. I didn't die and I was about to retire at 57 — a time in my life when I have a better sense of what I want, where I want to be, and how I want to live. Self-control is difficult, but it can be incredibly rewarding. And honestly, if I had died, I probably wouldn't have had a thought about the $30,000 sound system I didn't purchase. I realize I may be sounding a bit preachy; my apologies.
Most politicians start out as people who care about their constituents. I didn't say I wasn't naive. I've met many grassroots politicians; they start out with great intentions and a few even serve their entire tenure with the well-being of others in mind. I partly blame the average passive Joe for mass corruption. Too many of us, myself included, do not take action. Should an elected official make a six figure salary, get 12 weeks vacation, get healthcare for life, and have the ability to quadruple their wealth because they know things we'll never know? We allow it; therefore, we are to blame. We forget that we the people, due to our numbers and our constitution, hold the power.
The desire to fall in love fades as you grow older. If you've been hurt a few times due to failed relationships, you tend to become cautious. Not all do of course, but this guy does. Then there is the effort factor. I am a firm believer that one has to work hard for something to be good or to improve, but . . . too much effort, where there is an imbalance, is not good either. I'm at a point in my life where I really enjoy being single. I may have talked myself into this mentality, but I don't believe that's the case. Relationships are totally worth the energy you put into them; however, they're also complicated and sometimes messy. I like myself enough to enjoy my own company. I do not owe anyone an explanation for choosing to be single.
Most things can be tolerated in moderation. Tell me that I cannot do something and I will want to do it even more. Simple example of this is food. If a doctor told me that I couldn't have chocolate because it has a property that might slowly kill me, I would desire chocolate all day, everyday. I know that wine has some positive beneficial qualities for good health. If you enjoy drinking it, then it's good for your state of mind and well-being. I also know that wine has a lot of sugar and that's not good for your health. I recently started pouring a half a glass and I've noticed that I am drinking less. Now, I slowly savor the taste and pleasure of drinking wine; gulping it is unnecessary and unhealthy. I feel like I can have my cake and eat it too — literally. I know I bargain with myself, but because I do not have an alcohol addiction, I feel that I keep it in my life in a healthy way. If I felt to compelled to drink as soon as I got up in the morning or drank until I passed out, that would make for a different scenario. I think it's important to continually assess his particular relationship. I believe it applies to medication, food, gambling and anything else that is considered addictive. Self-control may factor in depending on your particular situation. I have very little self-control when something is put right in front of me. For example, I usually do not eat chocolate at night because it has caffeine and I am super sensitive to caffeine. If I'm at a dinner party and a homemade chocolate cake is put on the table, I cannot resist. I will usually limit my intake to a few bites. As I said earlier, don't judge.
Jealous people are dangerous. I'm going to leave it at that.
Ignoring a thing will not make it go away. I've been trying to prove myself wrong on this for years. Whatever it is that I'm attempting to deny, will pop-up at the most inopportune time in the least desirable place (i.e., conversations, during sex, during sleep, while watching a good film). Much better to confront it head on and deal with it. Sometimes, the longer you leave it, the worse it gets or the more complicated it becomes.
You can satisfy a desire by allowing yourself a small amount of whatever it is you are seeking (does apply to everything). Eat slowly and allow yourself to fully enjoy food without guilt — it works! Here's another one: you'd like to go to the Caribbean for a week, but money is tight. Book a four night trip instead of the full week; it will probably satisfy your vacation desires. I'm certain I am over simplifying this one.
When people try to attach themselves to you too quickly, they probably have an unhealthy agenda or motive. Completely based on life experience. Cautious in nature as I am, if I find someone is clinging to me or contacting me way too often, I usually back-off a bit or sever ties completely. Sometimes you have to trust your instincts.
When someone tries to push an investment opportunity too hard, it's probably best to walk away from it. It's not easy to persuade me to do anything and investing money is at the top of the list. After I say, no, I track the business or stock and in almost every case my instinct was correct. I did make one investment reluctantly and the business was sold a few years later. I did not suffer a loss, but the gains were minimal and in the end, not worth the worry. I did, however, get to be a part of a venture I believed in — I guess that counts for something.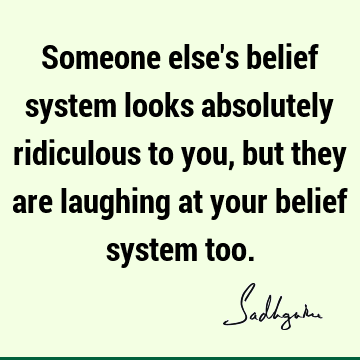 Travel
Alvor, Portugal again this week. I like everything about this small coastal town off-season. I'm not too happy about having to show a negative test; however, it will be free and I guess necessary.
Cuba, Toronto and Baltimore in February. I guess we'll having see what happens with the Omicron variant.
Many trips are planned in 2022; one or two a month in fact, but I'm not counting on anything these days. Not being cynical, more practical perhaps.